40 Awesome Things To Do This
Weekend 9/7-9/9!
SEPTEMBER 6, 2018 BY WE LIKE L.A. STAFF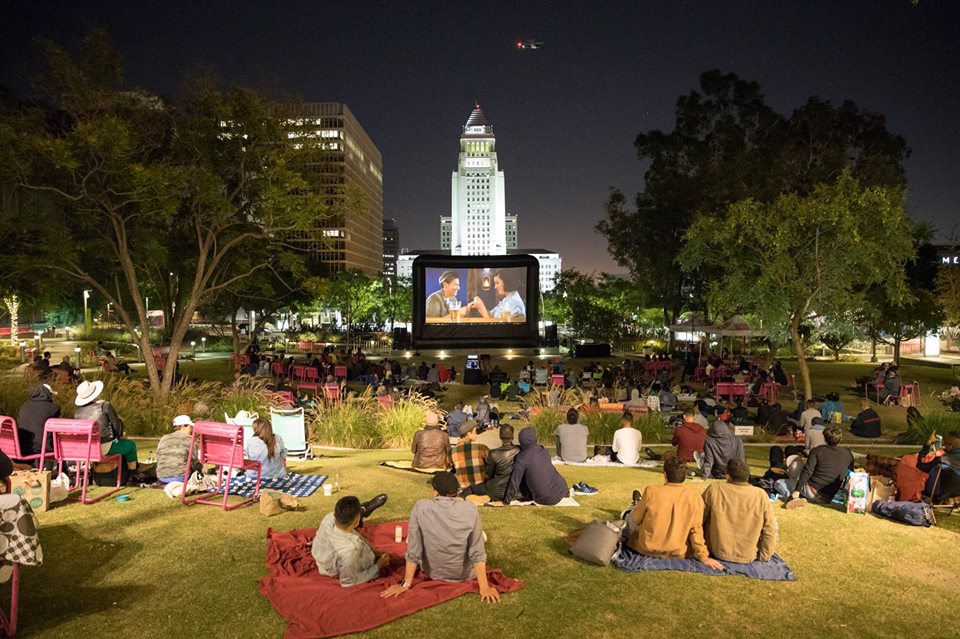 Los Angeles provides no limit of things to do, some awesome and some not so awesome. Since time is precious in this fast paced city we curate a list of things to do in Los Angeles for every weekend that'll help you decide how you want to spend your limited supply of attention (not to mention dollars!).
This weekend, from Friday, September 7 to Sunday, September 9, features The Original Long Beach Lobster Festival, Frankenstein 200 Group Art Show, L.A. Food Fest, Long Beach Comic Con, the Bergamot Station Fall Open and MUCH more.
Remember you can always go to our L.A. events calendar page to get an updated rundown of what's happening around the city.
Hope you find the rundown useful and, as always, enjoy your week!
1.

The Original Long Beach Lobster Festival returns for the 22nd year in a row (September 7-9) with live entertainment, activities, and boat loads of fresh Maine lobster. Check for discount tickets before making your purchase.

DISCOUNTED

(via Goldstar)
2.

See Annenberg Space for Photography's current exhibit, Not an Ostrich, after hours, along with live music, and a special documentary screening.

FREE
3.

LA Plaza de Cultura y Artes's 4th annual Summer of Salsa concert comes to a close this Friday with Conjunto Costazul, led by salsa scene veterans Freddie and Johnny Crespo, bringing the sounds of swing and salsa with booming horns and percussion.

FREE
4.

Alpine Village Oktoberfest celebrates 50 years! The fun kicks off this Friday with traditional Bavarian fun like Oom Pah Pah party bands, German fare, and delicious cold German beers. Oktoberfest runs Fridays and Saturdays September 7 through October 27.
5.

PaleyFest kicks off this Thursday at the Paley Center for Media in Beverly Hills. Check out panels and screenings of the most hotly anticipated new fall TV shows from September 6-16. The fest will feature talents like Nathan Fillion (The Rookie), Aaron Paul and Alison Brie (BoJack Horseman), Jennifer Jason Leigh (Atypical) and plenty more.
6.

The LA County Fair is open this Labor Day! Head to the Pomona Fairplex for an enormous assortment of activities, musical performances, carnival style food and more. Check for discount tickets before making your purchase.

DISCOUNTED

(via Goldstar)
7

. Westfield Topanga Restaurant Week kicks off on September 7 for a 10-day dining event across the Westfield Topanga properties, highlighting a diverse selection of choices and flavors, from fine dining steakhouses to good old Southern BBQ. The best part? Guests can expect savings of up to 20% off on uniquely crafted prix-fixe menus.
8.

The Roadium in Torrance presents Classic Drive-in Movies. The family-friendly event features classic films projected on the screen tower. Closing out the series is a screening of On Any Sunday.
9.

The Music Center's annual Dance DTLA series is back for 2018 with a series of Friday-night events at Grand Park. The last installment is a 90's theme dance night.

FREE
10.

The Griffith Observatory hosts a monthly forum where some of the most amazing phenomena in the known universe are explained and discussed. It's called

All Space Considered

and it takes place on the first Friday of every month.

FREE
11.

Rooftop Cinema Club returns to the rooftops of LEVEL in DTLA and NeueHouse in Hollywood with multiple screenings this week that include Clueless, The Greatest Showman and more.
12.

Are you a Chase bank customer? Got a freebie you might want to know about. Coolhaus is teaming with the Forum and Chase to hand out free ice cream sandwiches to Chase customers on Fridays all summer long. Locations will change every Friday, and the offer is ice cream sandwich per cardholder. Get more info here.
14.

Since its the first Friday of the month check out all the cool events happening around town including block parties and art walks for First Fridays.
Saturday September 8th, 2018
15.

Celebrate the 200th anniversary of Mary Shelley's Frankenstein at Corey Helford Gallery's opening reception and month-long exhibition of Frankenstein 200 a group art show featuring over 100 artist. On view now through October 13.

FREE
16.

The 9th Annual L.A. Food Fest returns to Santa Anita Park for a tasting experience of signature bites from 100+ exhibitors. On top of that, there will be craft beer garden, craft cocktail bars, a tequila tasting, iced coffee lounge and an ice cream social.
17.

Grand Park + Outfest Present PROUD Picnic + Movie Night inviting the LGBTQ and ally community to Grand Park for a night showcasing short films from Outfest Fusion Festival, coupled with a feature length presentation.

FREE
19.

Buskerfest in Downtown Long Beach will feature four flatbed trucks serving as stages for local and regional bands to perform throughout the day while guests dance in the streets.

FREE
20.

Crawfish for Cancer is part festival and part fundraiser that takes place around the country. They'll head to the Santa Monica Pier for their first L.A. event this Saturday with a full day of unlimited crawfish and all the fixings, an open bar and live music to provide an authentic Cajun crawfish experience.
21.

Long Beach Comic Con (September 8-9) returns for two-days of cosplay, panels, a space expo, screenings, and a behind the scenes look at the comic industry. Check for discounted tickets before making your purchase.

DISCOUNTED

(via Goldstar)
22.

Trancas Country Market will celebrate their unveiling of a new BumblebeeLovesYou installation with Endless Summer Satruday a fun filled day of free massages, a yoga class, Vintage Grocers BBQ, live music by Blu Juice, a Malibu Beach House Cornhole Tournament, crafts for the kids and much more.
23.

Street Food Cinema returns this weekend with a screenings of Nick & Norah's Infinite Playlist at Central Park in Glendale and La La Land at Marriott Golf Course in Manhattan Beach. Select screenings are discounted via Goldstar.

DISCOUNTED

(via Goldstar)
24.

Saunter through charming Claremont Village tasting wine and food from more than 40 locations during this year's Claremont Village Wine Walk.
25.

The Hammer Museum Family Day: Kids for Peace is a free annual festival featuring storytelling, art making, music making, dancing, puppetry and much more.

FREE
26.

The Silent Treatment Film Series taking place at The Autry will screen 3 Bad Men. Directed by John Ford, this epic Western will be shown in 35mm on the big screen at the Wells Fargo Theater, with live musical accompaniment from Cliff Retallick.
27.

Celebrate the Institute of Contemporary Art Los Angeles' first anniversary in DTLA with the return of their Incognito art sale where over 400 works of art from a range of upcoming, established and local artists will be available for sale.
29.

Nude Art LA is back for another year of pushing the artistic envelope through a show with 65+ artists from around the globe and live entertainment such as interactive exhibits, live semi-nude sketching, painting demonstrations both on canvas and the body, burlesque, live music and much more. Check for discount tickets before making your purchase.

DISCOUNTED

(via Goldstar)
30.

. The Silverlake Flea-Night Market taking place every Saturday from 5-10 p.m. all summer long features a plethora of local, independent sellers that offer vintage clothing, art, rare vinyl, crafts, and much more.
Sunday September 9th, 2018
32.

Returning for its 29th year, the Belmont Shore Car Show boasts over 500 classic, custom and novelty vehicles parked on over 14 blocks in Downtown Long Beach. Guests get to peruse, take pictures with, and sometimes, even get inside some of the cars.

FREE
33.

Swing Night At The Wiltern will jump, jive and wail on the dance floor all night long. The night will start off with an hour long swing dancing lesson then a live band will play 20's through 40's tunes.

DISCOUNTED

(via Goldstar)
34.

L.A. Dragon Studios located in the valley is a all you can play gaming center with VR, Escape Rooms, and an Arcade all for a flat fee of $10. Open seven days a week.
35.

A Dog Day Afternoon returns to The Lincoln in Venice featuring specialty cocktails, discounted Rosé bottles, dog treats, professional dog portraits, games, prizes, free hot dogs, adoption, and more. All dogs are welcomed!
36.

Modern Southwestern eatery Panxa Cocina in Long Beach just rolled out an impressive Hatch Chile Menu for the month of September. Highlights include a Wild Prawn and Hatch Relleno and Wagyu Chicken Fried Steak smothered in hatch chile gravy.
37.

E.P. & L.P. in West Hollywood continues their stylish cinema series Melrose Rooftop Theatre with a screening of Top Gin this Sunday.
38.

There's two new hyper-realistic VR experience at The VOID in Glendale a Ghostbusters themed experience and a scarier Nicodemus: Demon of Evanishment experience. Experiences run on different days, be sure to check their schedule.
39.

A Yeti Village has been constructed on Hollywood and Vine in anticipation for the movie SMALLFOOT. Designed to look like winter, visitors of all ages can dance in a blizzard, swing on a cloud, ride a 20-foot slide, play in a snowball pit, sing karaoke, do arts and crafts and more. The family-friendly experience is free to attend and runs through September 14, 2018.

FREE
40.

Outdoor theater Will Geer's Theatricum Botanicum, located in Topanga Canyon summer 2018 season begins on June 2 with a

performance of Shakespeare's Coriolanus

. Check for

discounted tickets

before making your purchase.

DISCOUNTED

(via Goldstar)
Credit to: we like la dot com visit for more info and links to discounted tickets.