We get it, you want privacy for your backyard, both to make it flourish and to get a sense of escape from your neighbors and neighborhood. Privacy is a good thing, as it can make your outdoor experience richer and give you a better appreciation for your home and safety. When it comes to backyard privacy, oftentimes a fence can be too expensive or too difficult to put up, but you have plenty of beautiful and vivacious options. There are trees, shrubs, and vines that can help you turn your backyard property into a secluded retreat, and bump up the value of your real estate or property.
1. Arborvitae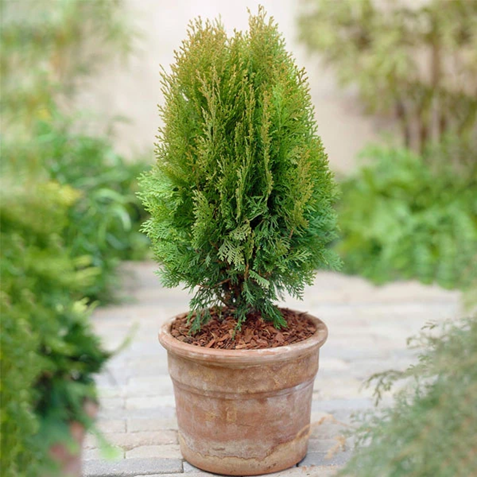 Arborvitae, a tall, shrub-like coniferous tree, is an extremely popular choice when it comes to fence-like occlusion and living privacy. There are many reasons why Arborvitae are among the most popular plants, from its thick evergreen foliage to its low maintenance and hardiness. There are many different varieties of this tree, from dwarf to giant, so you can consider the mature height and width when buying this plant and setting it up around your space.
2. Bamboo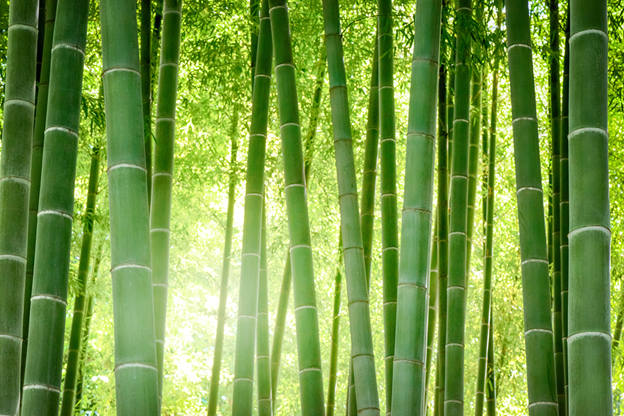 Bamboo, which is actually a type of grass, is one of the fastest-growing plants in the world. It creates a lush and exotic privacy screen quickly and can be easy to install. Some varieties of bamboo are considered an invasive species, so make sure you choose the slow-spreading clumping variety or consider just planting your bamboo in planters to keep it under control. Installing your bamboo in planters also means it will be easier for you to move them around should the need arise.
3. Privet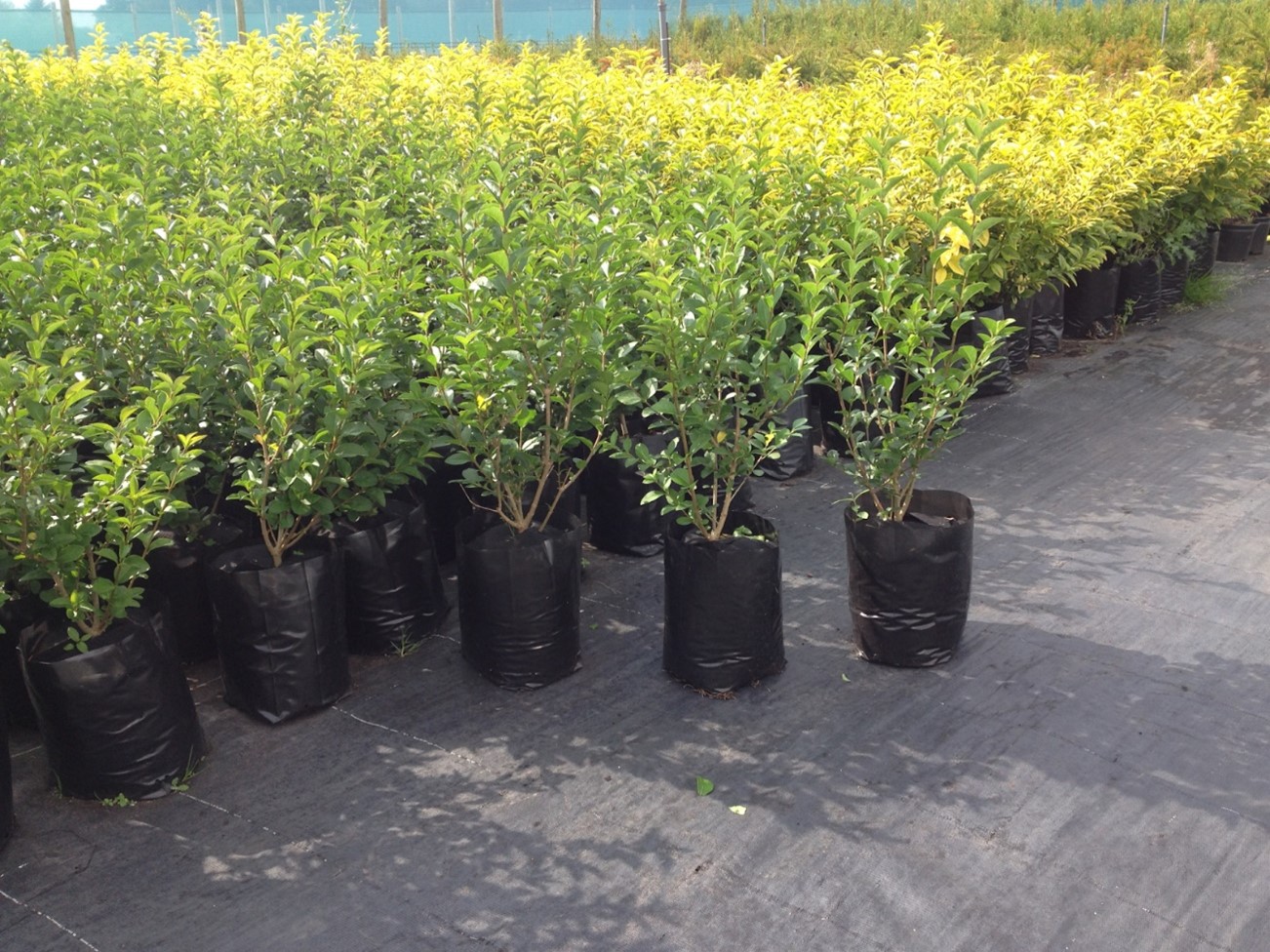 Privet is a fast-growing shrub plant, the sort that will give your property that classy hedge looks that many people like to go for. If you've ever seen privacy shrubs before then you probably already know what privet looks like, and the kind of natural fencing it can offer. If given proper care, privet can add between two to three feet of height yearly, which means it must be maintained more than some of the other options here but it also can be easily shaped. When grown into a proper hedge, privet should be regularly pruned, but the hard work pays off when the plant produces its flowers each spring.
4. Holly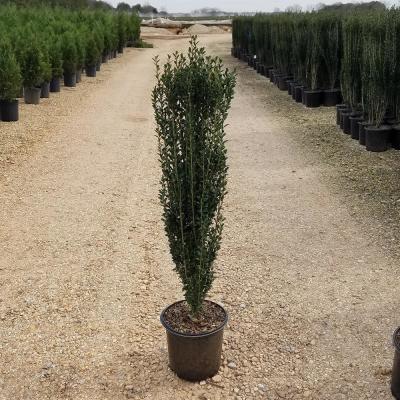 There are many holly varieties that can provide beautiful year-round privacy in your yard. Holly is available both as tall trees or low, dense shrubs, and the colors run from green to variegated, providing a different style of landscaping that will satisfy any taste. It must be pointed out that any homeowner with small children may want to consider the softer leaf varieties of holly that don't contain the plant's well-known spiny leaves.
Soft-touch holly has been rising in popularity due to its manageable size and soft foliage. Many places will tout their holly as specifically bred for its fresh, soft leaves.
5. Boxwood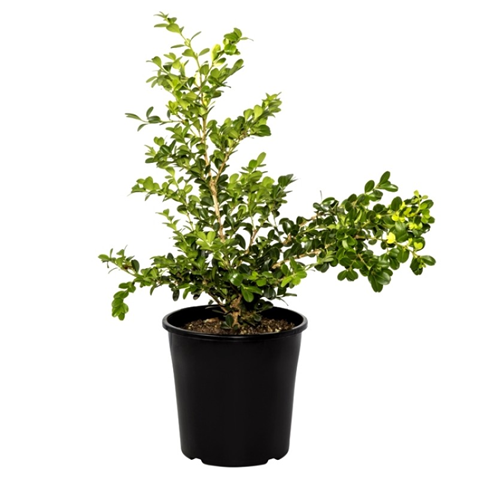 Boxwood is another shrub you've no doubt seen for its common, decorative use and easy-to-prune hedges. It's a very beautiful plant when less strictly maintained, and allowing it to grow freely will give some varieties the ability to reach twenty feet tall. Most people think of boxwood as a deep green plant, but there are also white and gold variegated varieties that are quite beautiful. You can grow boxwood as a fence or in containers, which will provide you with some wonderful scenery and a lush, living wall. Boxwood remains very popular when used as fencing.
6. Hicks Yew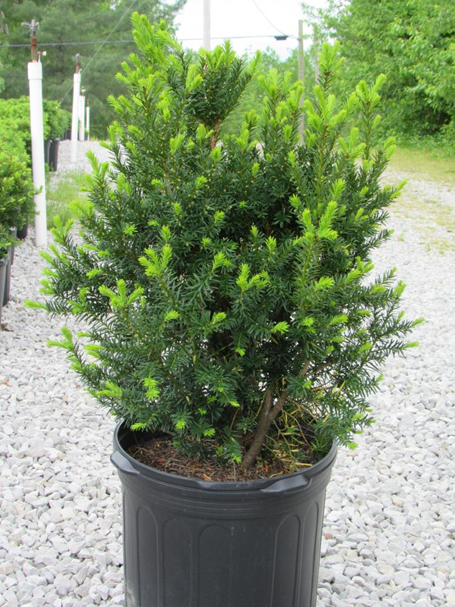 Not a flashy choice but a sensible one, the hicks yew is a low-maintenance option that sets a gorgeous evergreen backdrop for your yard. It has soft needles and winter berries, which will attract some backyard wildlife. The long, upright-growing branches are dense with a glossy, dark green foliage that naturally form a narrow habit that works well as both a foundational plant and potted near entries and doorways.
7. The Red Twig Dogwood
This deciduous plant is an interesting option, for when it loses its leaves in the Autumn season it displays a cheerful thicket of bright red branches that still serve as a formidable fence. It can tolerate some extreme temperatures and wet soil and provides a habitat for a wide variety of wildlife in all seasons. This shrub is fast-growing and can reach a substantial height and width, guaranteeing an impressive display.
These shrubs should be planted where they can be easily viewed, with the optimal display being in any area that receives optimal sunlight. Space them with yellow twig dogwoods for extremely stunning winter displays. They are excellent for moist areas.
8. Euonymus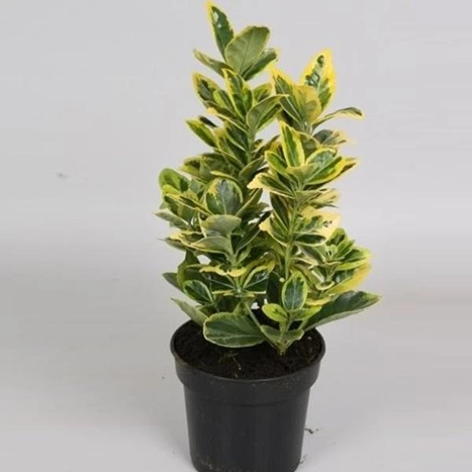 These shrubs are bushes, trees, and climbers, and gardeners choose them specifically for their attractive foliage and stunning Autumn color. Some euonymus varieties offer fruits and seed pods, again attractive wildlife to your secluded backyard. They come in many different sizes and colors, including gold, green, and variegated. These sturdy shrubs can tolerate all types of weather and even poorer soils. When planted close together, euonymus can serve as lush hedges and can be pruned into different shapes.
9. Cypress Trees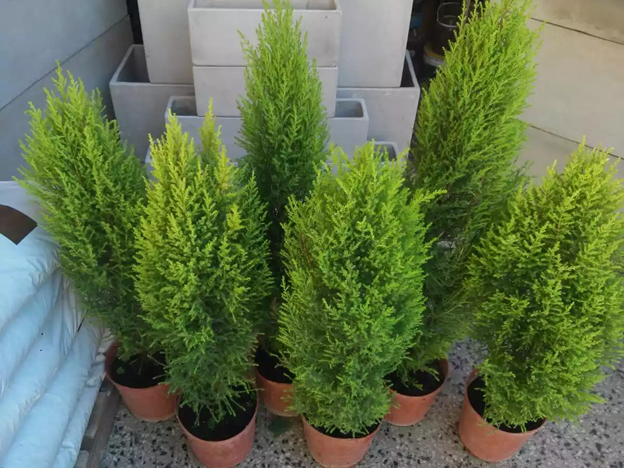 These impressive, tall, and majestic silhouettes are stunning and can turn your backyard privacy into an entirely new experience. They grow tall and narrow, so cypress is ideal for planting in rows to create a screen or fence. They provide steady growth and plug the gaps in your backyard space. Leyland cypress is a popular choice for privacy fences, with the only downside being their short life span. Compared to other trees they live only for about ten to twenty years, so you must weigh this cost for the maintenance of the trees over time.
There are many ways to construct natural privacy for your backyard or garden that don't require unsightly or expensive fencing. Despite this very real need, don't forget to say hello to your neighbors now and again! Venturing out can be fun, and it's possible that your local haunts might have some unexpected backyard tips and tricks. Take a break from your private backyard to check in with your child's dentist, make a doctor's appointment, or do other things you've been putting off lately.
Author Bio:
Alison Brown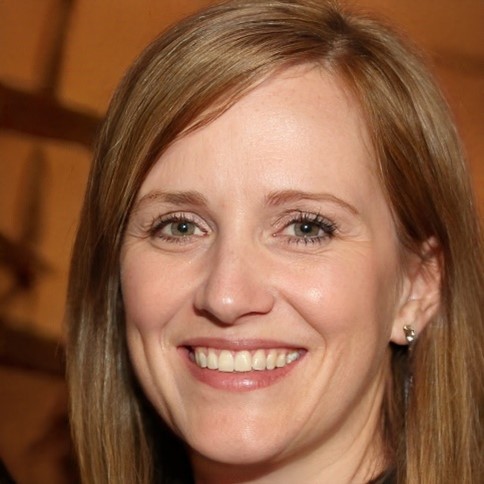 Alison Brown is the Marketing Strategist atChildren's Dental Fun Zone. She has been inclined towards oral care since her childhood as she comes from a family of dental background. She loves spending time with kids and contributes her insights by writing and promoting informative blogs for families to help them adapt to their new homes and localities without any hurdles.