6 Botanical Gardens and Hidden Oases in Northeast Los Angeles
Posted by Cyndy Nguyen on Wednesday, August 10, 2022 at 11:55 AM
By Cyndy Nguyen / August 10, 2022
Comment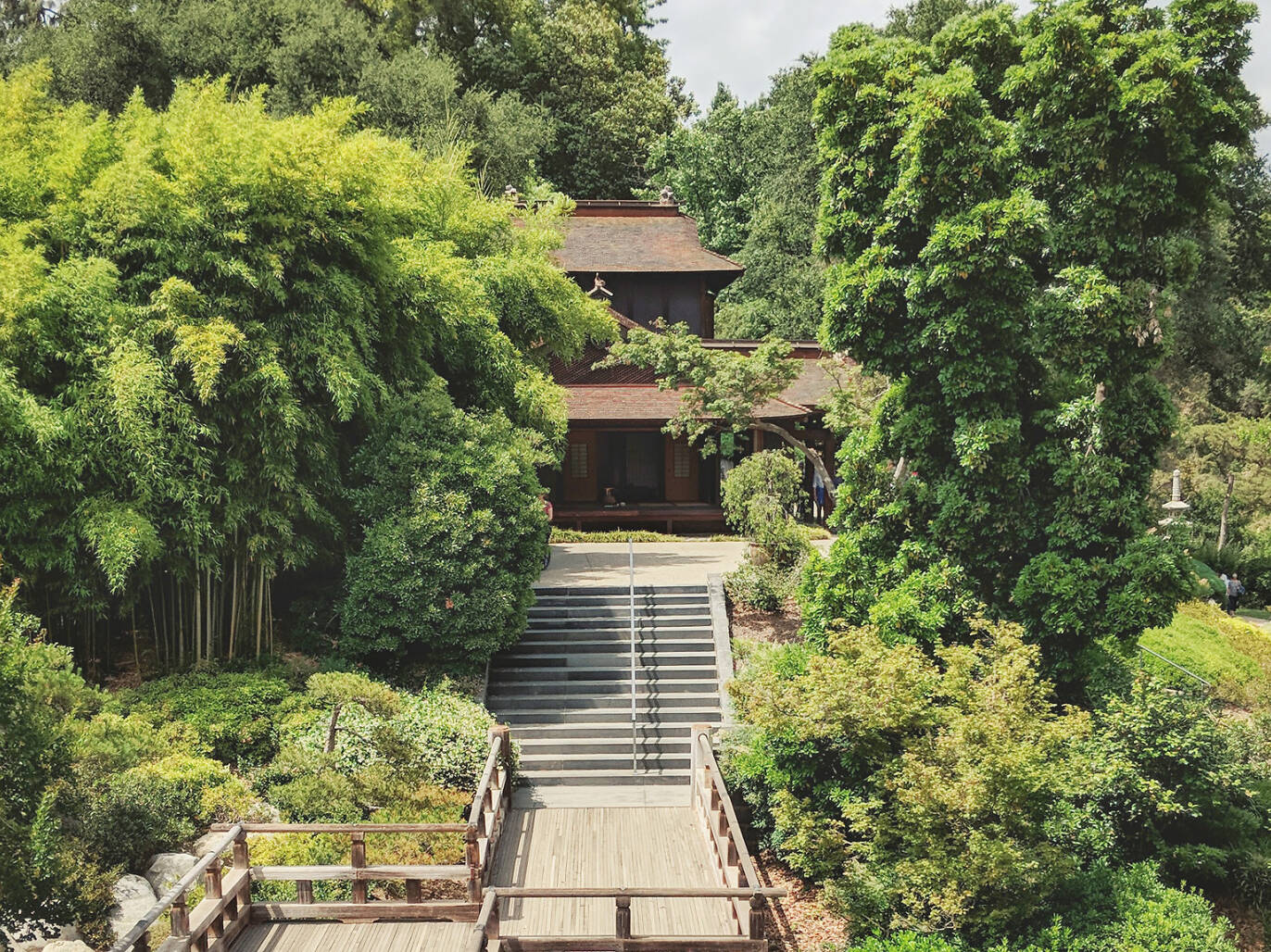 1) Huntington Library, Art Collections & Botanical Gardens
Reservations required on weekends.
You'll find cultural glories inside the library's impressive book collection—the bequest of entrepreneur Henry E. Huntington—but the Huntington's true highlights are outdoors in its vast jigsaw of botanical gardens, arguably the most glorious in the entire Los Angeles region. The acres and acres of public gardens are divided into a variety of themes, including a prickly desert garden, a serene Japanese garden and bamboo forest, as well as a recently-expanded assembly of Chinese pagodas, pavilions and bridges.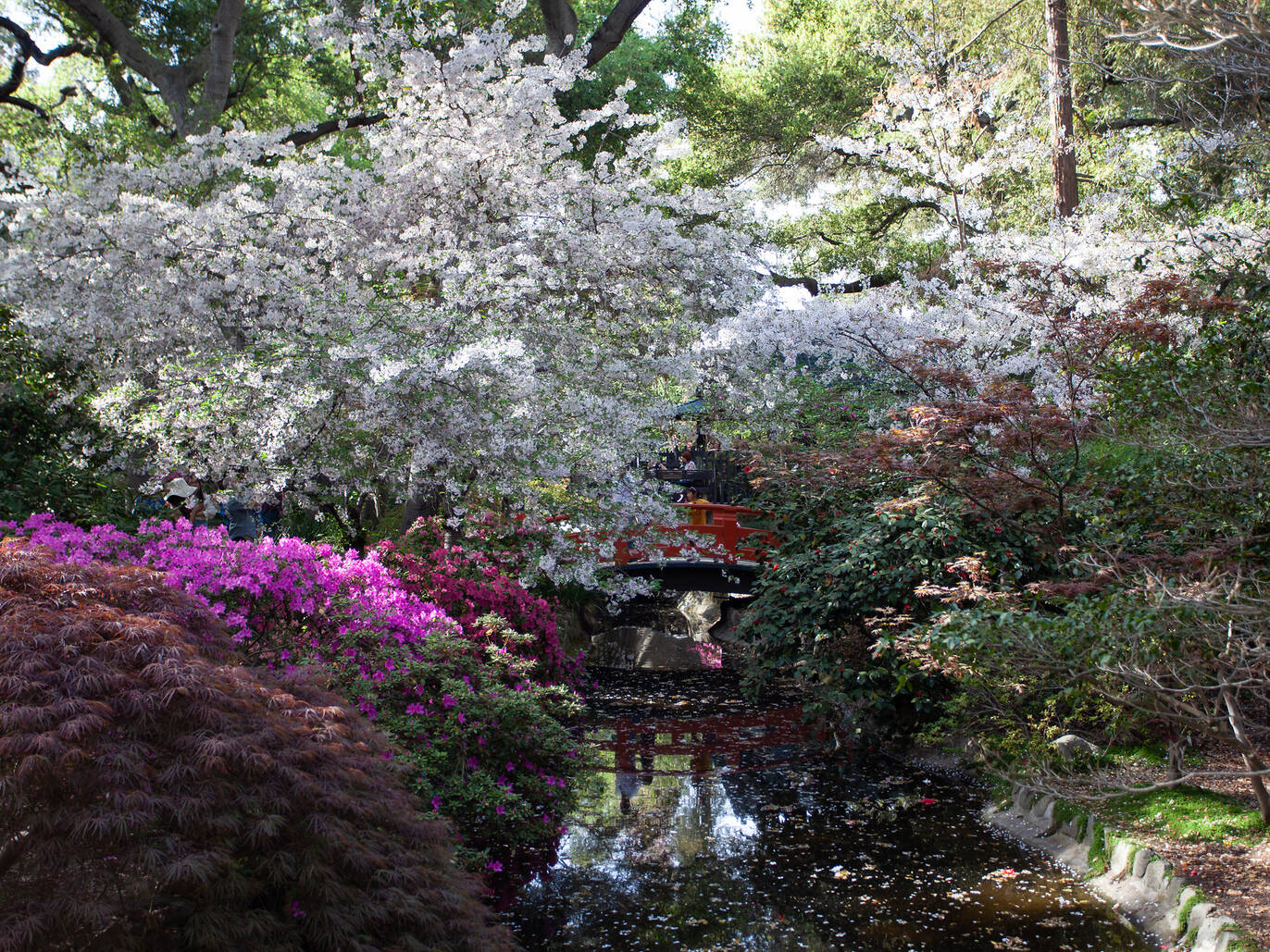 Reservations required.
This delightful tribute to the horticultural magic of Southern California includes more than 600 varieties of camellia (these are best seen between the middle of February and early May, when there are around 34,000 of the plants in bloom) and some five acres of roses. There are also lilac, orchid, fern and California native plant areas, as well as a tea house—flanked by seasonal cherry blossoms—donated by the Japanese-American community.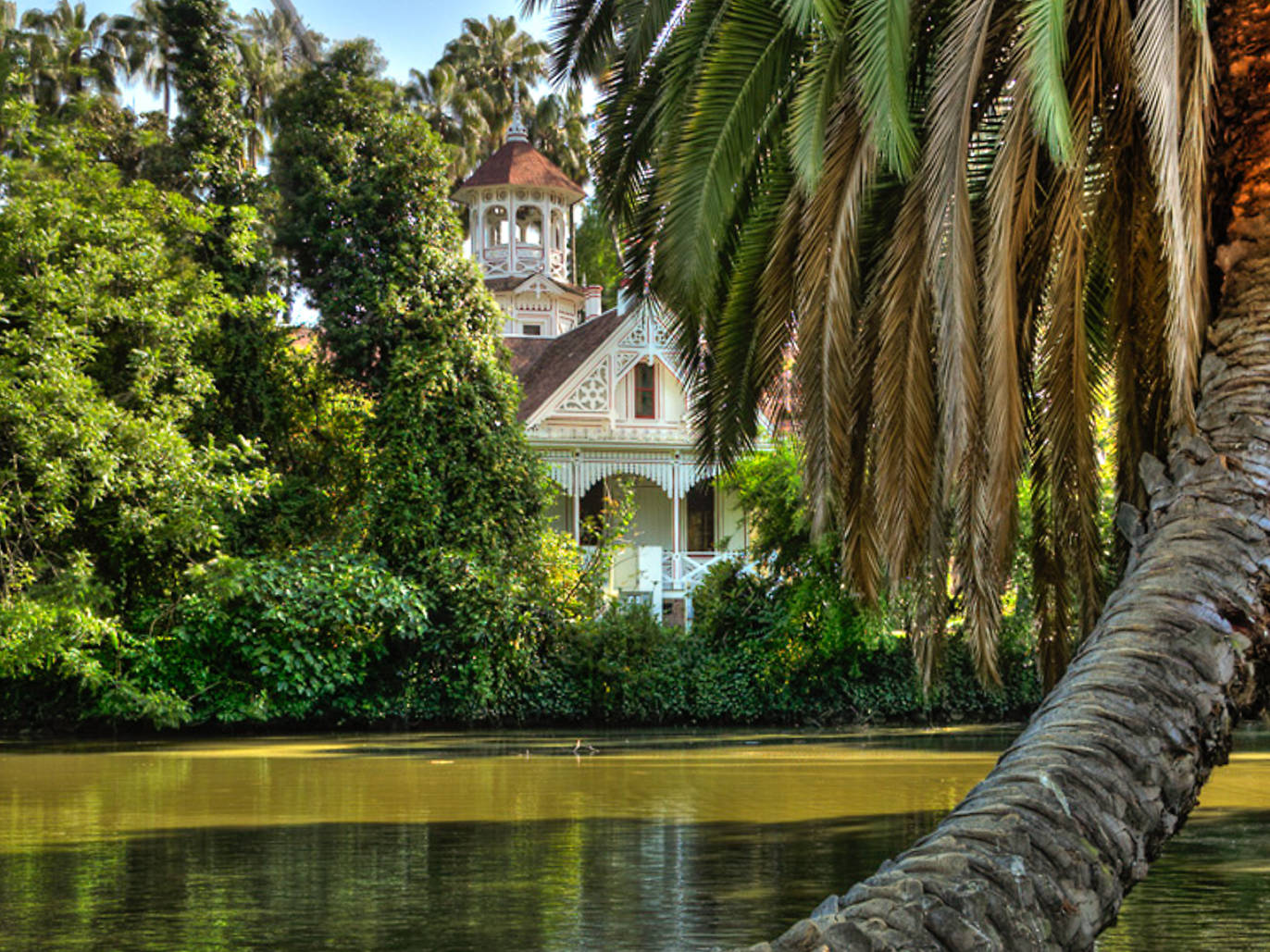 3) Los Angeles County Arboretum & Botanical Garden
Reservations required.
These gorgeous grounds in Arcadia have been designed as an educational facility (the plants are mostly arranged by region, and tours are available), but many people simply come here for a little peace and quiet. You could wander these gardens for hours, taking in tropical forests and waterfalls, trees and fish. Plus, be on the lookout for wild peacocks, which were first imported into the area in the late 1800s and have stuck around ever since.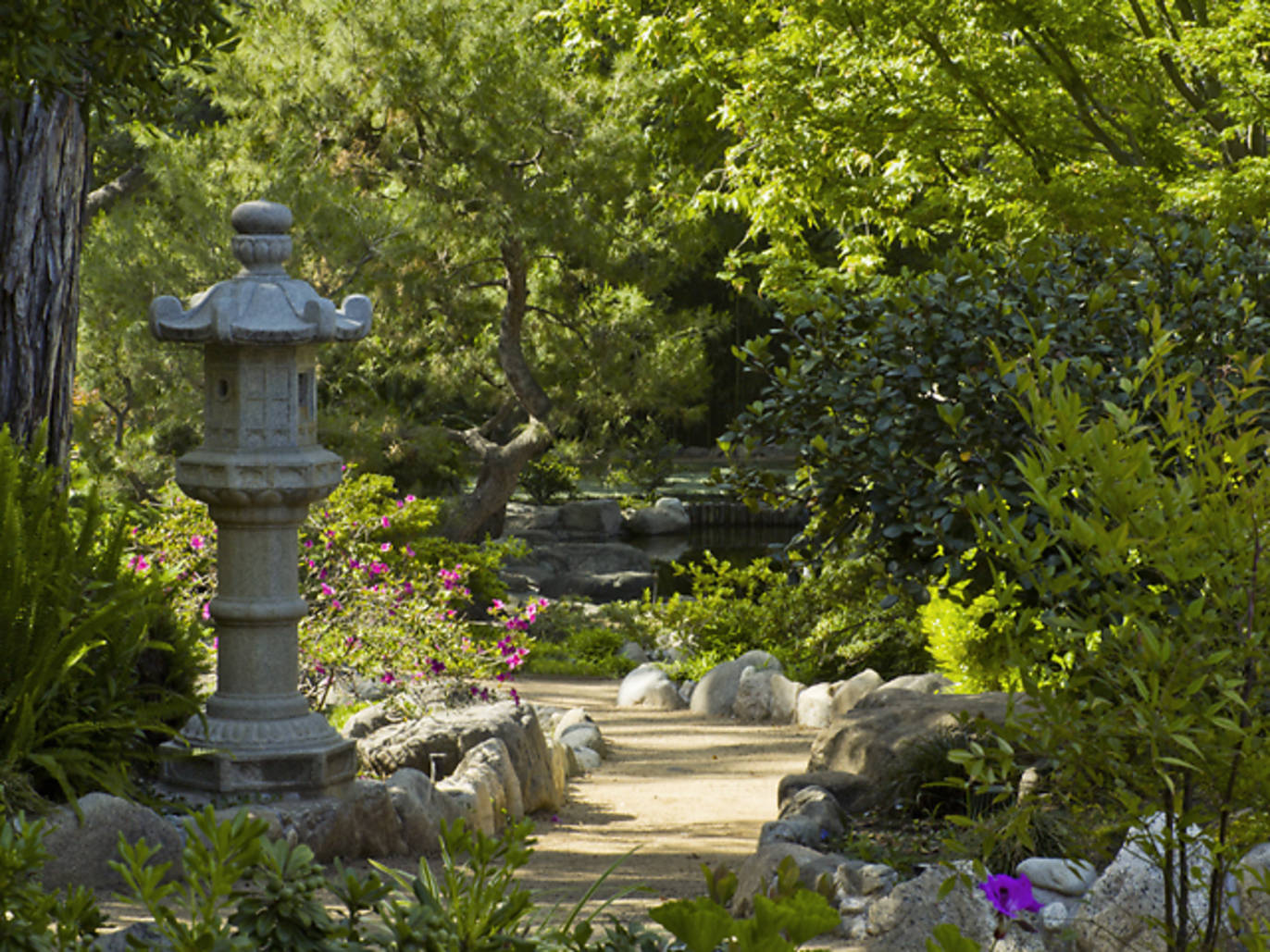 4) Storrier Stearns Japanese Garden
Reservations recommended.
This nearly two-acre private Japanese garden and traditional teahouse opens its doors to the public on Friday and Saturday evenings and Sunday afternoons. First constructed in the late 1930s, the garden features two ponds, four bridges and a cascading waterfall, all centered around a Japanese tea house. The current structure was painstakingly restored after a fire in 1981; the original was created in Japan by landscape designer and craftsman Kinzuchi Fujii.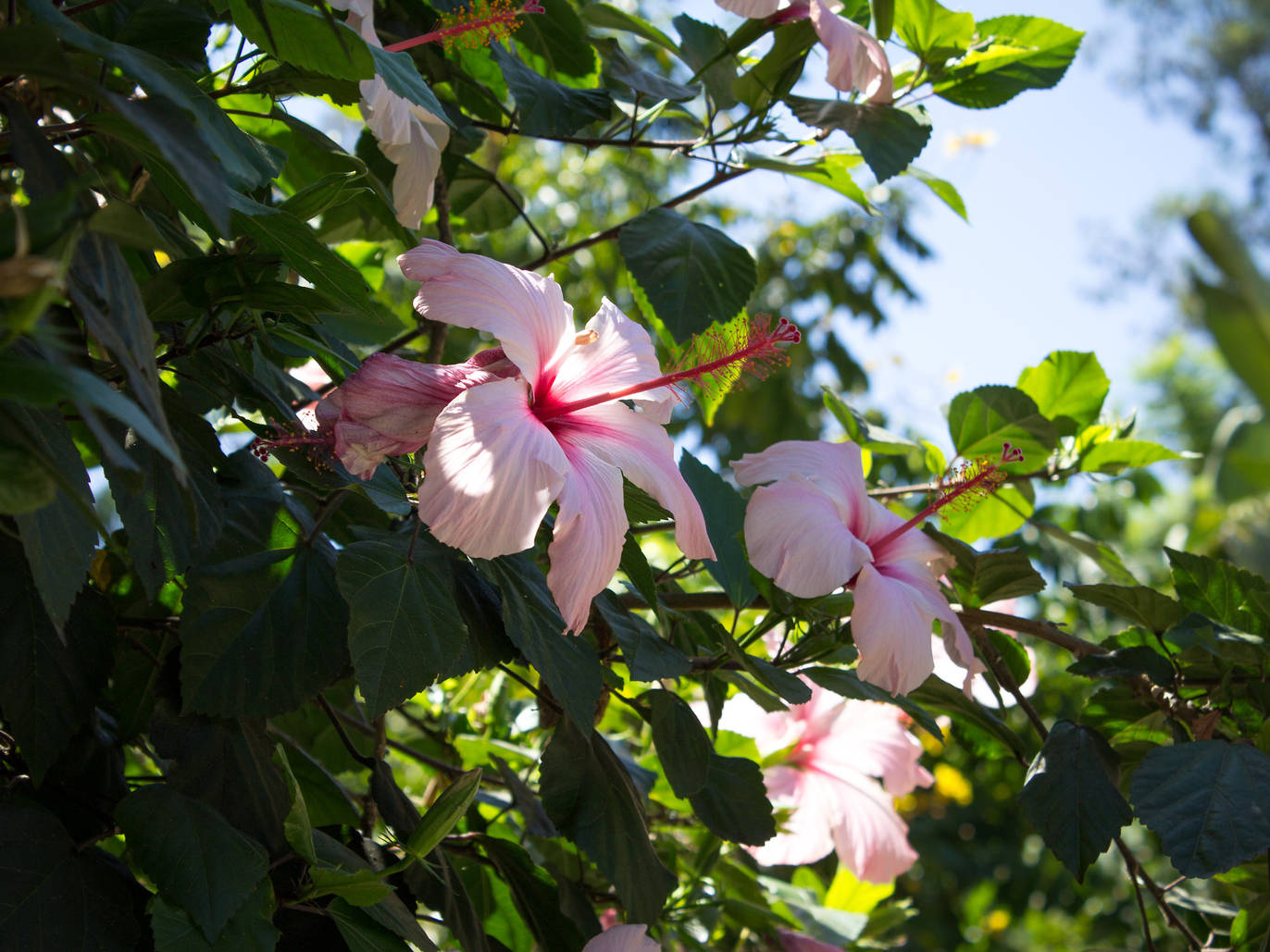 5) Los Angeles Zoo and Botanical Gardens
Reservations recommended.
The L.A. Zoo's greatest asset is its location in the isolated hills of Griffith Park. It's a pretty popular place, but the zoo's size—80 acres, plus a huge parking lot—means that, like the park itself, it rarely feels busy. There's not a separate botanical garden here, but you will find over 800 different plant species, from native succulents to prehistoric cycads, labeled and catalogued throughout the zoo's continentally-themed habitats.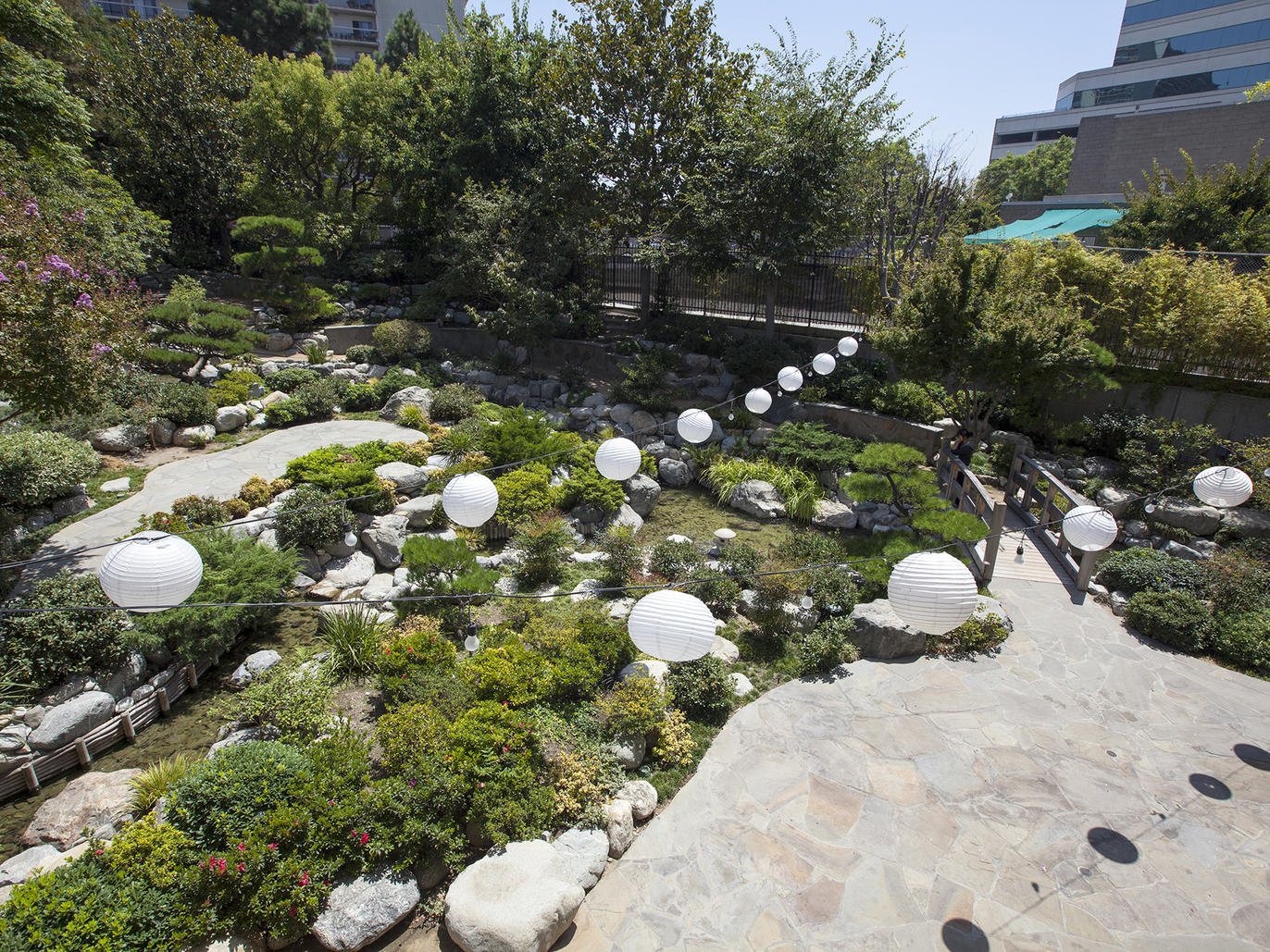 6) James Irvine Japanese Garden
This small, tranquil garden is one of Little Tokyo's best-kept secrets as the urban oasis isn't accessible from the street. According to the adjoining community center, gardens carry great importance in Japanese culture—caring for the grounds is a form of art and spending time among the flora encourages harmony with nature—so walk the outer path for a complete view of the garden's foliage, babbling stream and cascading waterfall.