LA Housing Market Update
Posted by Cyndy Nguyen on Friday, December 10, 2021 at 12:10 PM
By Cyndy Nguyen / December 10, 2021
Comment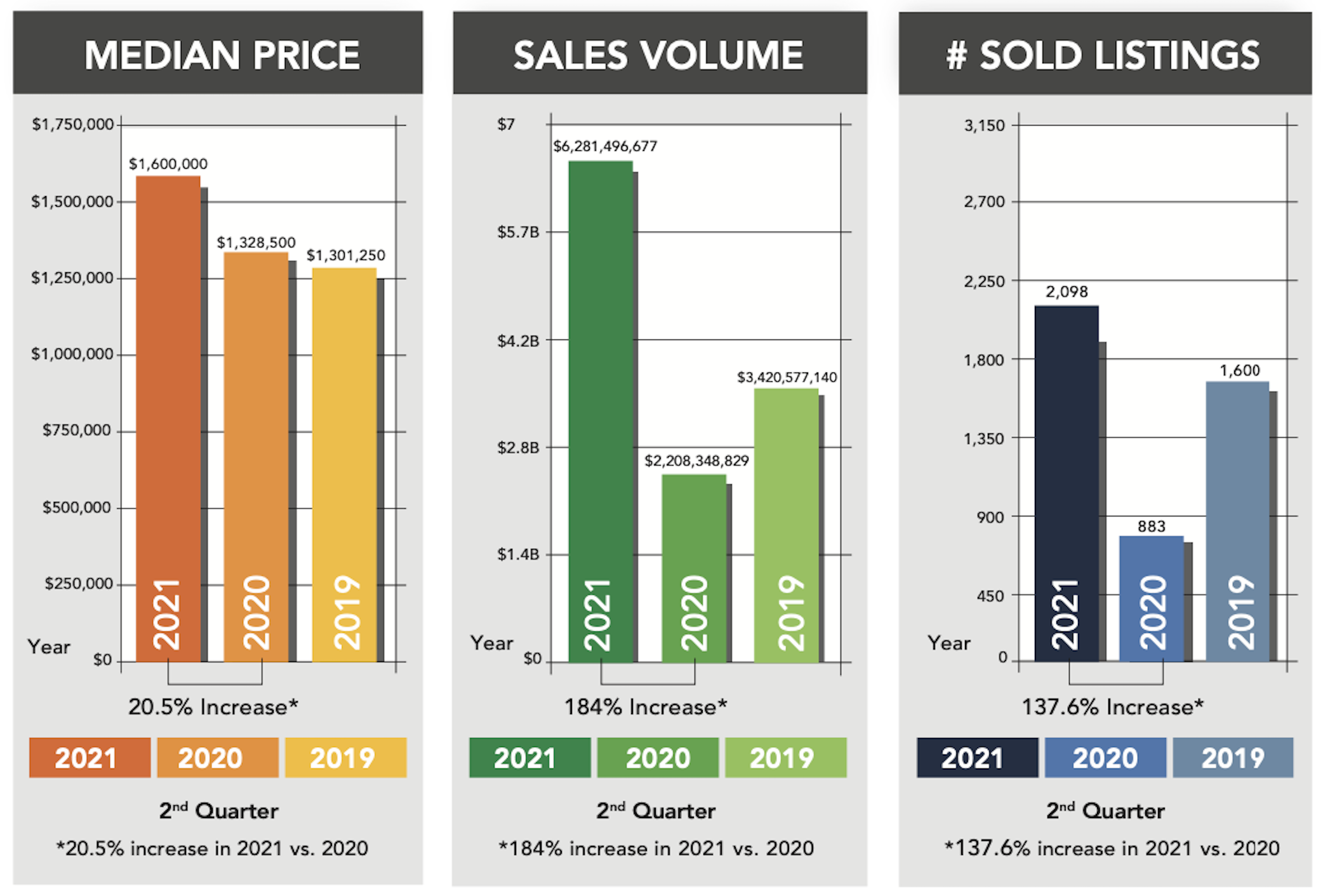 After the pandemic and the initial dip in the housing market, LA started to see its first revival in June of 2020. Since then prices have been steadily increasing. After being cooped up in apartments for a year, buyers were craving more space. And with historically low interest rates, buyers were more willing than ever to get out there and make a big investment. The median home price in Southern California has risen by double digits for the thirteenth month in a row. The Multiple Listing Service has recently published its stats on the housing market in LA. As you can see from the charts above, the LA market is going strong. Based on the supply-demand dynamics, the real estate appreciation rate in Los Angeles is predicted to remain strong in 2021. The strong demand and tight inventory should put upward pressure on the prices. According to several real estate experts, the home values in the Los Angeles housing market will continue to appreciate over the next 12-months.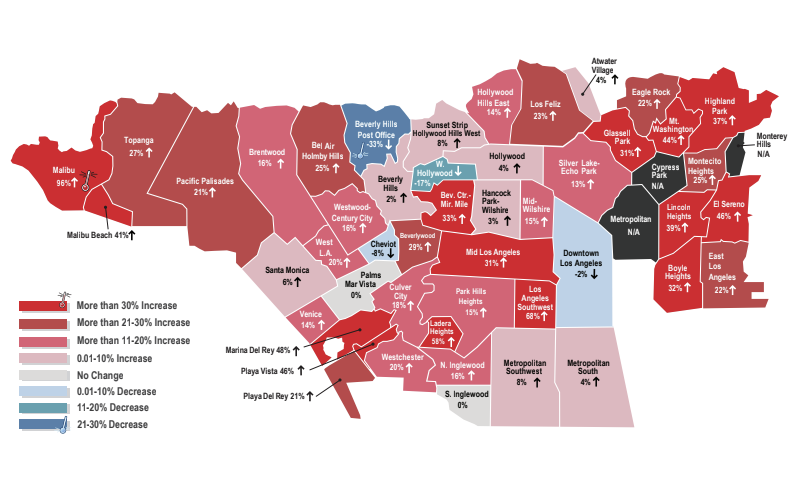 Above, we can see which areas of LA County are growing the most. Areas like Malibu, Ladera Heights, and Southwest LA had more than a 50% increase in the median price. We can also see that there were very few neighborhoods that did not increase and only four that decreased.
The bottom line is the market is going strong! Now is the time to get in if you can. The market is projected to stay strong and steadily continue to increase. Give us a call today if you're thinking of buying or selling! Or email us at [email protected]!
COPYRIGHT NORADA REAL ESTATE INVESTMENTS