Will Zombie Homes Soon Stalk the Market Once Again?
Posted by Cyndy Nguyen on Thursday, December 9, 2021 at 4:43 PM
By Cyndy Nguyen / December 9, 2021
Comment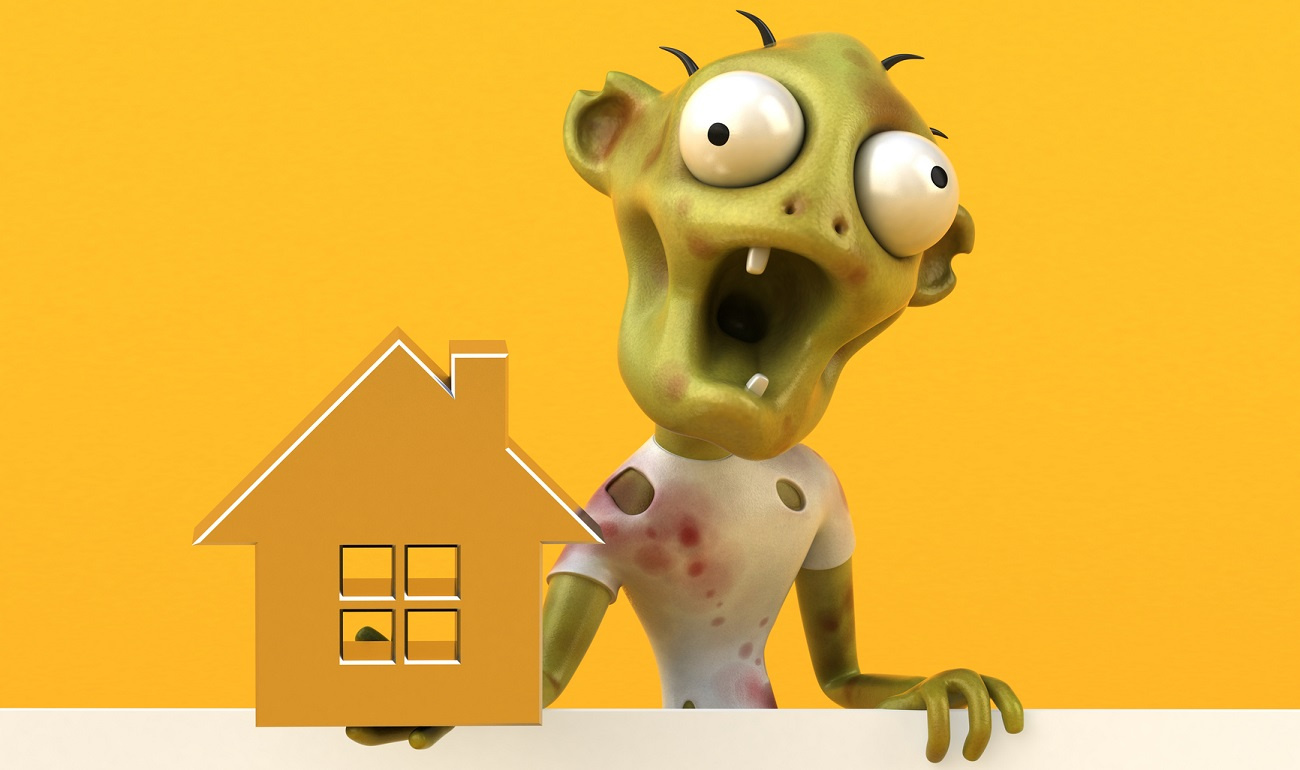 Homes that sit vacant in foreclosure, also known as "zombie properties," are increasingly difficult to find. Only 1.3% of homes nationwide are vacant, according to a new report from ATTOM Data Solutions, a real estate data firm. Still, more zombie properties may soon emerge: More than 223,000 residential properties in the U.S. are currently in the process of foreclosure, up 3.6% from the third quarter and 11.6% from a year ago. The uptick was largely expected after the pandemic-era federal foreclosure moratorium was lifted.
About 7,342 pre-foreclosure properties are vacant, according to ATTOM Data Solutions. The portion of pre-foreclosure properties that are abandoned dropped slightly from 3.5% in the third quarter to 3.3% now.
The "zombie" foreclosure rate "remains one of many measures showing that the decade-long U.S. housing market boom continues marching ahead despite the ongoing economic threat of the coronavirus pandemic that hit early last year," the ATTOM Data Solutions report notes. "Home prices in much of the country have soared more than 10 percent over the past year, seller profits commonly exceed 40 percent, and most neighborhoods literally have no empty, blight-inducing homes at some stage in the foreclosure process."
Still, researchers say that foreclosures are expected to increase over the coming year. An estimated 1.5 million to 2 million homeowners were in some kind of forbearance when the foreclosure moratorium ended on July 31. Foreclosure cases are growing but remain at historical lows.
"Zombie foreclosures are in a holding pattern this quarter—at least for now," says Todd Teta, chief product officer with ATTOM. "They're still totally off the radar screen in most parts of the country, with none in most neighborhoods. But that's probably going to change soon because lenders can now return to court and take back properties from owners who can't keep up on their mortgage payments. Foreclosure activity already is on the upswing. So, depending on how fast cases wind through the courts, it's probably just a matter of time before zombie properties begin creeping back into the mix."
Copyright Realtor Magazine 2021